D'Amico
Founded in 1968, D'Amico exports their range of specialty preserved vegetables in oil, vinegar & brine, sautéed mushrooms, pestos, sauces and legumes to over 70 countries.
A Third generation Family business
The company founded in 1968, at the behest of the brothers Francesco and Mario D'Amico, is now in its third generation.
D & D Italia is one of the leading companies in Italy specialized in the production of preserved food.
Present on the market with D'Amico, Logrò and Montello brands. The activity began first with the production of the "Anchovies of the Amalfi Coast" specialty, but since the early 70s they were also present in the market of vegetables, mushrooms and olives, developing over time a wide range.
Today the core business is represented by the markets of : Sottoli, Sottaceti, Olives, Condiment for Rice, Ready Sauces, Pestos and Creams, Legumes and Cereals; conventional and organic.
Over the years D'Amico has distinguished itself for high quality standards in processes and services with a production carried out in the modern plants of Pontecagnano Faiano and Rovereto, careful selection of raw materials, constant search for new products and innovative processing methods, technologically advanced production systems, assistance and dedication to customers.
.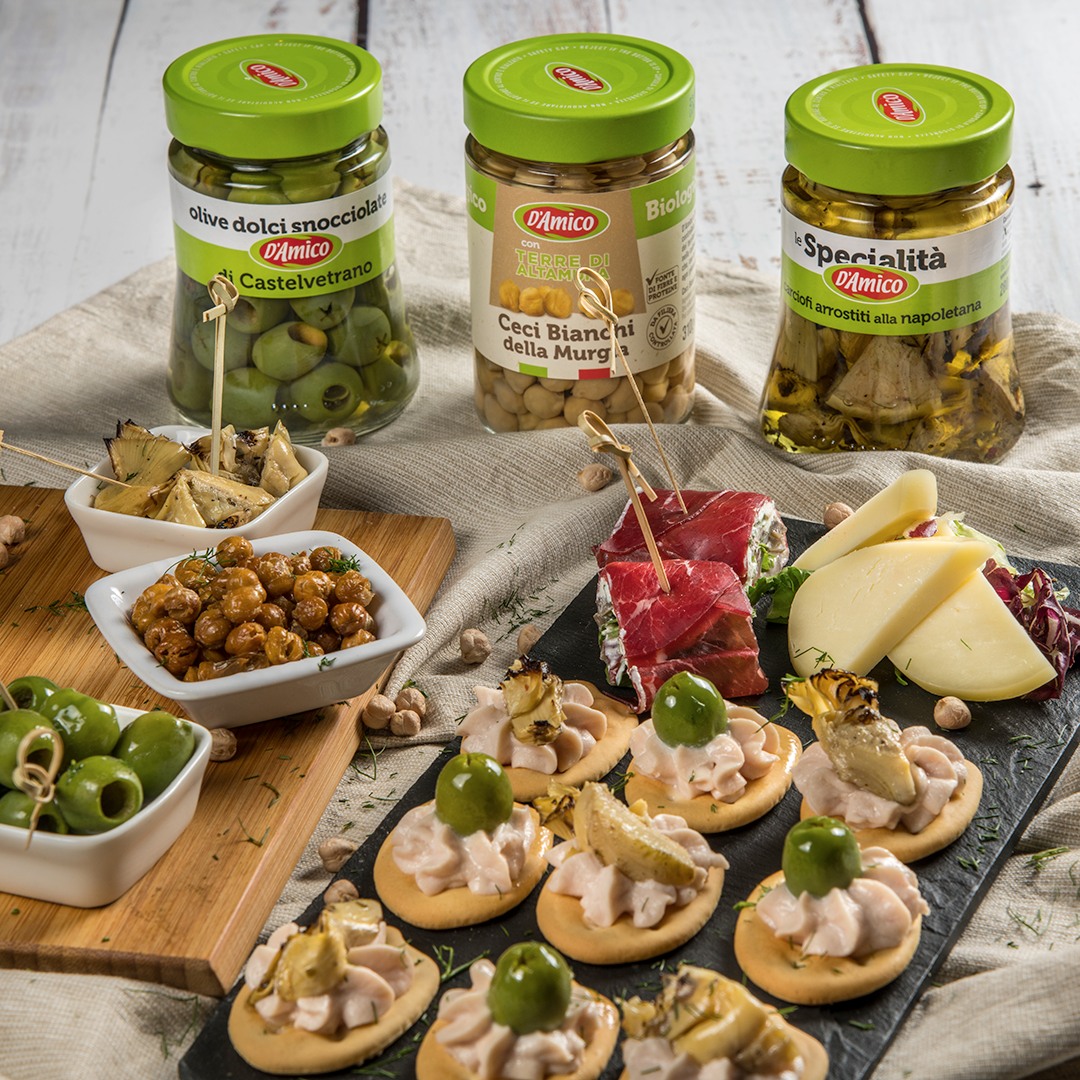 REtail Market Share in Italy (Leader)
Italian & Global Market Leaders
Professional caterers
D'Amico meets the needs of the professional catering and simplifies the work of HORECA operators. From mushrooms and vegetables and olives, preserved in water or oil, to pestos and creamy sauces gives space to your imagination without sacrificing quality.
Market leader
In Italy D'Amico enjoys a 33% larger market share by volume than the second most popular brand, sitting at 8.9% (2019 Nielsen). A popular brand amongst Italian families is also very popular internationally with  supermarkets in over 74 countries stocking D'Amico branded products.
Ethical & Sustainable
D'Amico has been future-proofing their brand and partaking in events supporting their community for over a decade. Their forward thinking has led to 60% of their employees being female , and over 1/3 of their electricity required generated by solar power.
D'Amico mushrooms in brine are processed from the fresh raw material, sliced and boiled naturally. It is a ready to cook product, "Ready to Use", and it is perfect for all recipes. Drained weight 1kg, once cooked turns into 690g.
Logro & D'Amico sautéed mushrooms are fresh picked, lightly seasoned and stir-fried and packed in it's natural cooked juices preserving the delicate flavours. It is a product "Ready to Eat" and is perfect in dishes such as pastas, risottos, burgers, omelettes, and on top of pizzas & open sandwiches. Drained weight 450g is equivalent to 1kg of fresh mushrooms.
Picked at the point of ripeness, dried and preserved in oil with the addition of aromatic herbs. D'Amico tomatoes impress with their natural bright red colour and their authentic taste, which rekindles the imagination in the kitchen.
Specialties of the Mediterranean tradition, D'Amico artichokes are processed from fresh raw material and preserved with oil and aromatic herbs. Available in many sizes to allow you to express all your creativity in the kitchen; they can be used to prepare appetizers, side dishes, salad or pizza.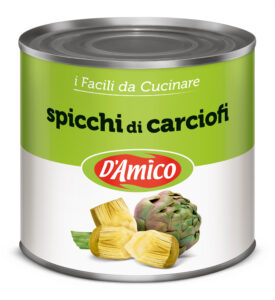 A rich line of tasty mushrooms created for those who love cooking with creativity. Prepared according to ancient recipes inherited from history, from the Italian culture, and Italian tradition. The D'Amico mushrooms are ideal for enriching main courses, risotto, pizza, salads, filling sandwiches & burgers or as a side dish.